Colorado's Professional Commercial Epoxy Flooring and Concrete Restoration Company
Since 1989, General Industrial Flooring has been a full-service Denver epoxy flooring, concrete restoration, and specialty coatings contractor. We provide high quality, durable flooring solutions to commercial and industrial markets in Denver and throughout Colorado.
With over 40 years of contracting experience, we are dedicated to providing product and service solutions that work. We'll install them safely, with minimal downtime. We install all types of resinous flooring from many manufacturers.
We Are Experts In:
Industrial Flooring Installation
Decorative Flooring Installation
Concrete Restoration
Concrete Moisture Testing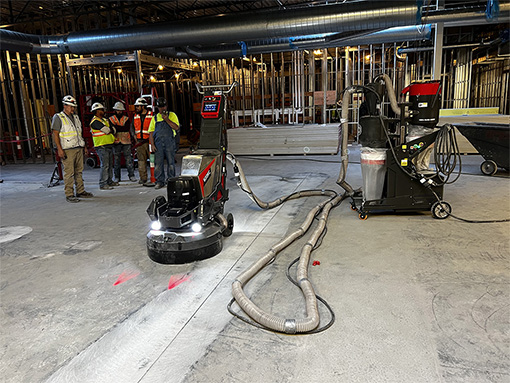 Professional Concrete Restoration and
Floor Coating Contractors
Professional Industrial Flooring Consulting
It's important to us that your flooring needs are properly addressed. With a wide range of commercial and industrial needs, it's imperative that your flooring systems meet your requirements.
We are here to help advise you on the right floor coating for your specific needs and application. You may already have specifications on your project that we need to meet.
Or, you may be looking for an expert opinion on which system is best for your application. We are experienced with offering advice on a wide array of flooring systems, repairs, and solutions.

Trust Our Experience
We provide solutions for types of industrial flooring with specific requirements. Often, these include: high durability, thermal resistance, chemical resistance, easy to clean, slip resistant, containment requirements or electrostatic discharge (ESD) resistance.
You might need to know how many layers of epoxy your floor needs. Maybe you want to discuss if the wear and tear on your prior epoxy floor coating is typical. Or you're trying to find the most cost effective epoxy system that meets your needs.
Perhaps you have a concrete repair question. We have the decades of experience to get you the help you build the right floor.
Experienced Professionals
We're experienced with countless high performance coatings. Industrial and commercial epoxy coatings systems, urethane cements, polyaspartics, polyureas, novolacs, quartz floors, chip floors and more. Just about any kind of epoxy flooring in Denver you can think of, we can professionally install it.
Whatever requirements or specifications you need, we will make an appropriate recommendation for a flooring solution that works best.
Where We Work
Below is a list of some of the places and companies we have worked with across the Greater Denver Area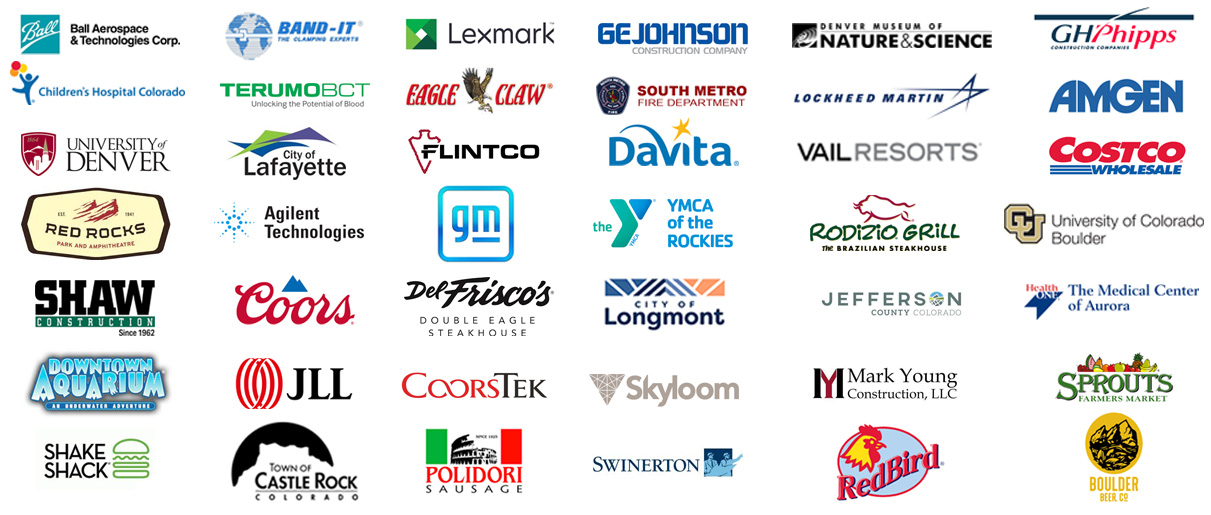 General Industrial Flooring installed a metallic epoxy floor in our office and warehouse areas. We love our new floor! It is beautiful and functional. Andrew, Tim, and the crew did everything including all prep work. We highly recommend this team.
General Industrial has been a pleasure to work with. Andrew was very responsive from the time we contacted him to check on our floors up to the last day of the repair. He is very knowledgeable and honest with the work that needs to be done. Tim, who worked our floor was great and he did an amazing job on the repair. We are glad we found general industrial and they were able to deliver an amazing job at such a short notice.
Great company to work with, put kitchen floor in our bar and leveled pool room. Both really really quality work.
Why Choose General Industrial Flooring?
It's important to us that your project and you experience working with us is as seamless as possible. With that in mind, we focus on providing exceptional customer service, both at the jobsite and away from it. We will work hard to keep things simple and flexible on our end to minimize complexity on yours.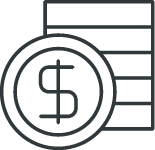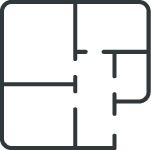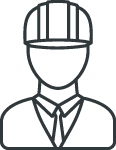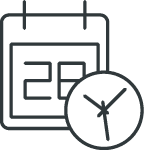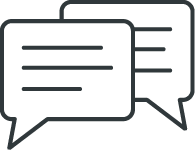 Restaurants & Commercial Kitchens
Industrial and Manufacturing 
Food and Beverage Processing
Your Commercial Flooring Project, Our Partnership
With decades of experience, we can work within your unique time frame and budget. We'll ensure reliable delivery, and proper fitment within the needs of your project.  
Our deep expertise in industrial and commercial epoxy flooring and specialty coatings make us your concrete floor experts of choice. Trust us for all of your commercial and industrial flooring projects.
Where We Work
We provide industrial flooring services in Denver and across the front range of Colorado. For certain larger projects, we are willing to travel. 
Arvada
Aurora
Boulder
Brighton
Breckenridge
Broomfield
Castle Pines
Castle Rock
Centennial
Colorado Springs
Denver
Englewood
Evergreen
Ft. Collins
Golden
Granby
Greeley
Greenwood Village
Highlands Ranch
Ken Caryl
Lafayette
Lakewood
Larkspur
Littleton
Lone Tree
Longmont
Louisville
Morrison
Monument
Northglenn
Parker
Roxborough Park
Silverthorne
Superior
Thornton
Vail
Watkins
Westminster
Wheat Ridge
Windsor
Winter Park
Request a Quote or Learn More
Since 1989, General Industrial Flooring has been a leader in Denver commercial epoxy flooring installations. Whether you need epoxy floors, urethane cement floors, waterproofing, concrete restoration work or other commercial / industrial flooring services, we're here to help.
If you'd like to request a quote or learn more about our services, please connect with us. We look forward to working with you.