Grow Room Epoxy Flooring in Denver
Seamless and non-porous epoxy floor surfaces built to accommodate cannabis grow rooms
Grow Room Floor Coating Essentials
Grow rooms demand a highly functional environment. Indoor grow facilities are becoming more and more popular with the rise of the cannabis industry. Grow facilities are now taking up commercial and industrial buildings, which have concrete floors. With the correct coatings, these weed room floorings will greatly contribute to higher production and lower maintenance costs.
Grow Room Flooring Options
There are a few choices when it comes to coating your weed grow room floors. Here are a few things to consider when deciding
Cannabis grow facility floors requires chemical, acid, and alkali resistance to protect against everyday wear and tear in a grow room. In an environment with soil enhancers, grow floors need to withstand damaging fungi and pest invasions.  
The process of growing marijuana involves lots of humidity . It's essential to install a moisture tolerant proper flooring to protect against unwanted conditions such as Moisture Vapor Transmission (MVT).
Weed grow room flooring should have a non-porous and seamless surface to ensure a hygienic workspace that can be quickly cleaned. When gaps and cracks do happen, the floor should be able to handle quick and easy repairs.
Pedestrian walkways with smooth surfaces become hazardous in wet conditions. Skid resistant grow room coatings in public spaces will prevent slips, falls, and other accidents. Keep the grow space floors under your raised beds smooth for easy cleaning.
High gloss grow room floor finish creates strong reflective surfaces allow overhead grow light exposure to the underside of the leaves.
FDA, USDA, EPA, ADA, OSHA compliancy is essential. Make sure your flooring passes all regulations and requirements. 
Grow Room Urethane Cement Flooring
Urethane cement is a great option for your cannabis facility. This flooring solution is incredibly durable, long lasting, and built to handle the demanding environment a marijuana grow room requires.
Strength
Protect against thermal shock and excess equipment use. Reliable floors mean greater production.
Maintainable
Undergo intense steam cleaning and high heat power washing with the proper weed grow room floor coating
Chemical, Acid, and Alkali Resistance
Urethane cement is non-absorbable and resistant to chemicals, liquids, and other harmful substances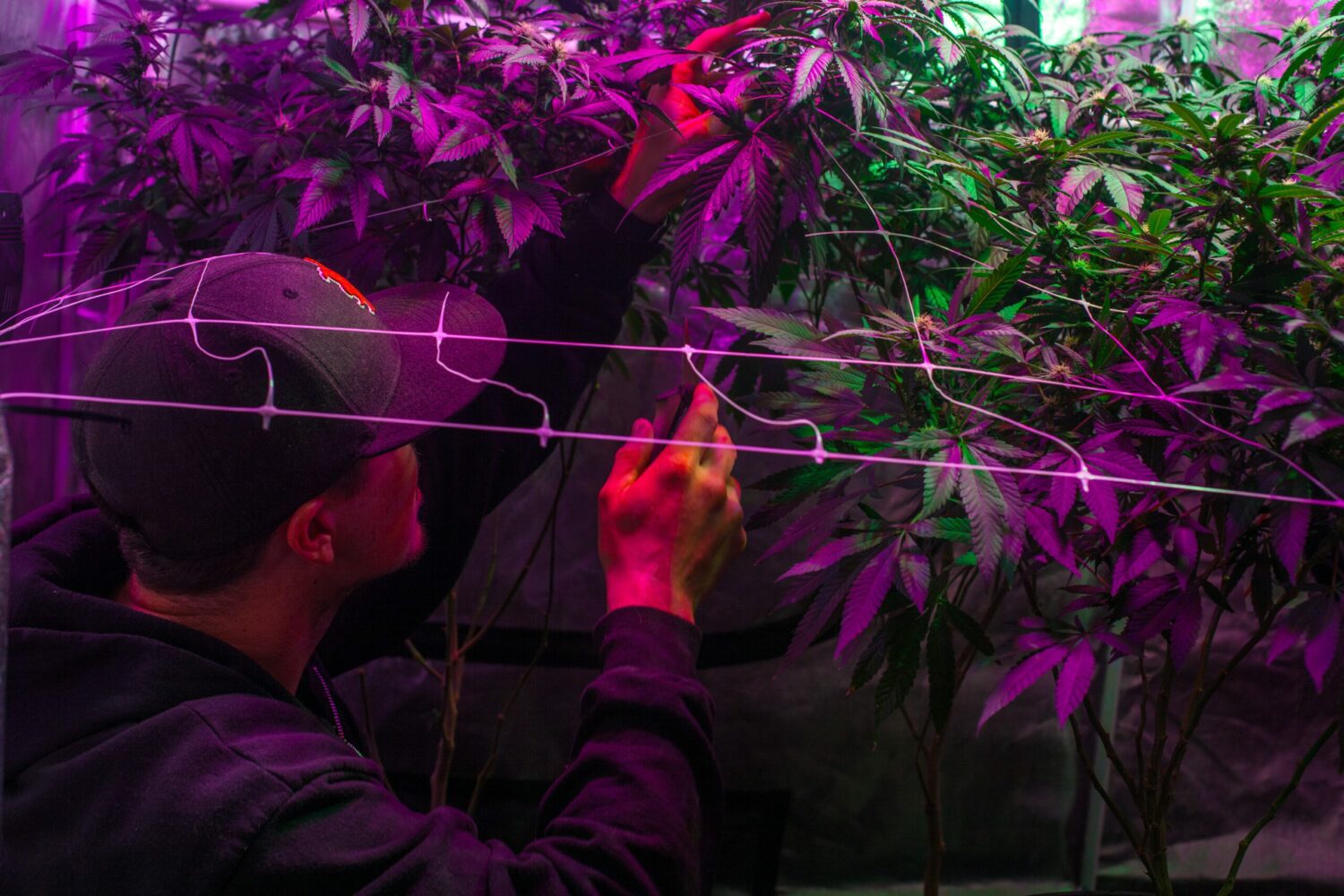 Optimal Grow Room Epoxy Flooring
A functional workspace provides optimal growth for your herbs. Urethane flooring is equipped to handle potential harmful chemical, acid, and alkali accidents.
Urethane cement is also moisture and temperature resistant, prepared for handling the dynamic environments in cannabis grow rooms.
Urethane coating will protect marijuana grow room flooring from all day use. Urethane flooring ensures a long lasting grow room prime with growth and productivity.
Slip Resistant
High traffic walkways and public areas need to be slip resistant. A final coating of incorporated quartz sand and/or vinyl flakes adds grip and texture to the urethane coating. Smooth, seamless concrete can be left under the raised beds to provide an easy surface for quick cleans. 
Easily Cleanable
Speaking of easy cleaning, a seamless surface allows for any spills or excess liquids to be swept straight into slot drains. High levels of fertilizers and extreme pH substances could damage the integrity of your flooring.
Urethane concrete's antimicrobial properties prevent those situations from happening. Call General Industrial Flooring for a quote toady!
Polyaspartic Grow Room Flooring
Similar to Epoxy floor coating, polyaspartic consists of a 2 part mixture with an incredibly quick cure rate. Polyaspartic flooring, although expensive, polyaspartic provides a tough, durable surface.
High Gloss Finish
This moisture repellent, glossy finish coating is perfect for a cannabis grow room.
The glossy finish reflects bright grow room lights to shine under the marijuana leaves. The UV stability also means this coating will not yellow over time.
High stain and chemical resistance
Polyaspartic has the highest resistance to acid and chemical stains. Perfect for handling any chemicals found in a cannabis grow facility.
Scratch and abrasion resistant
Polyaspartic flooring is incredibly flexible. This means it can absorb impacts better than stiffer coatings. Polyaspartic's flexibility will give a busy grow room a long lasting flooring.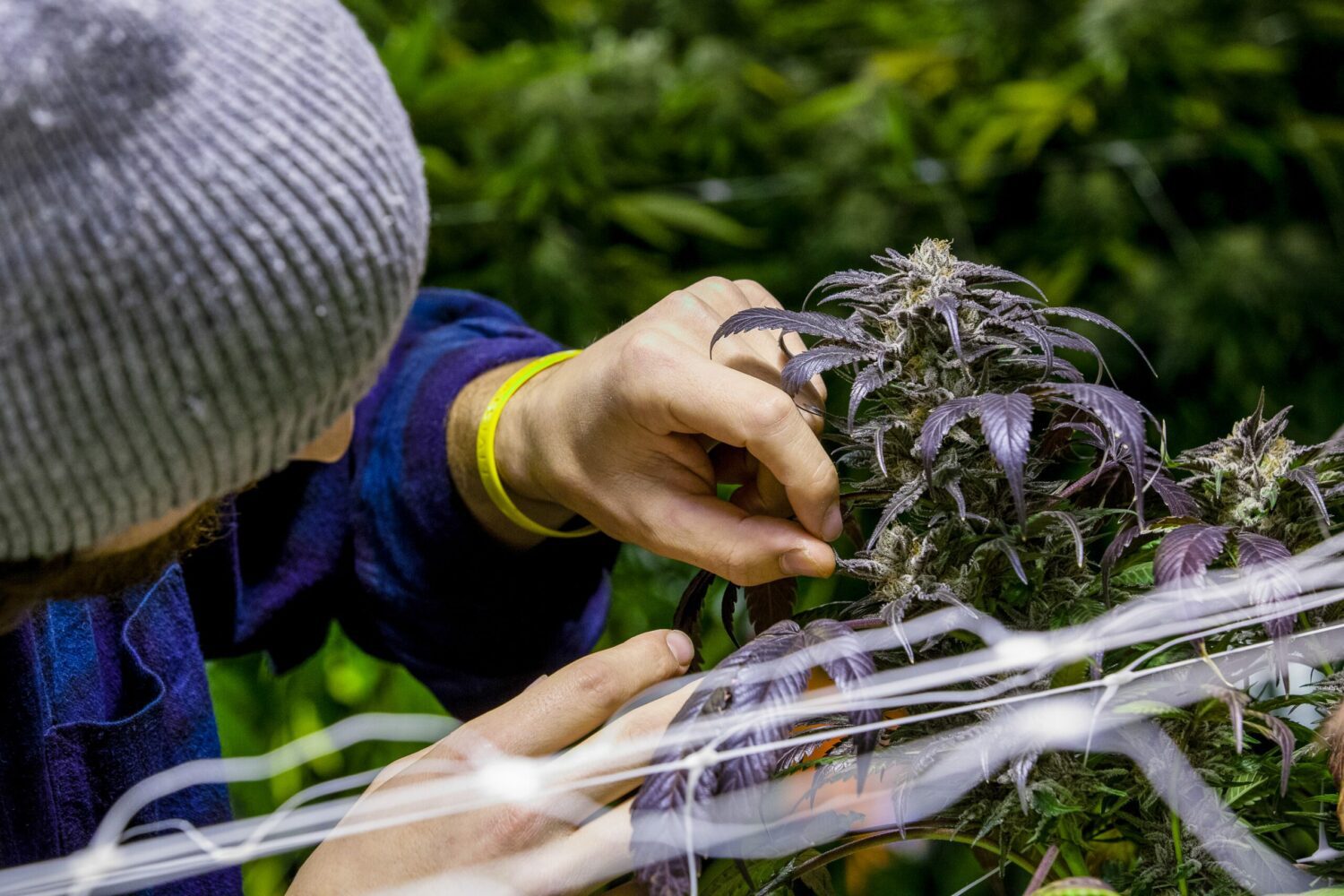 Polyaspartic Cannabis Flooring 
Polyaspartic flooring is a 2 part mixture which takes very little time to cure and harden. Due to the quick cure rate, it's recommended to have polyaspartic professionally installed to ensure a smooth, even surface. 
A large con for choosing polyaspartic flooring is the cost. Polyaspartic is one of the most expensive flooring options you can choose from. GIF recommends using a final layer of Polyaspartic with layers of urethane cement underneath. 
Polyaspartic "soaks" into concrete creating a strong bond. It's flexible nature allows it to absorb the toughest impacts and ensure longevity. Polyaspartic is the best option for grow room floor coating.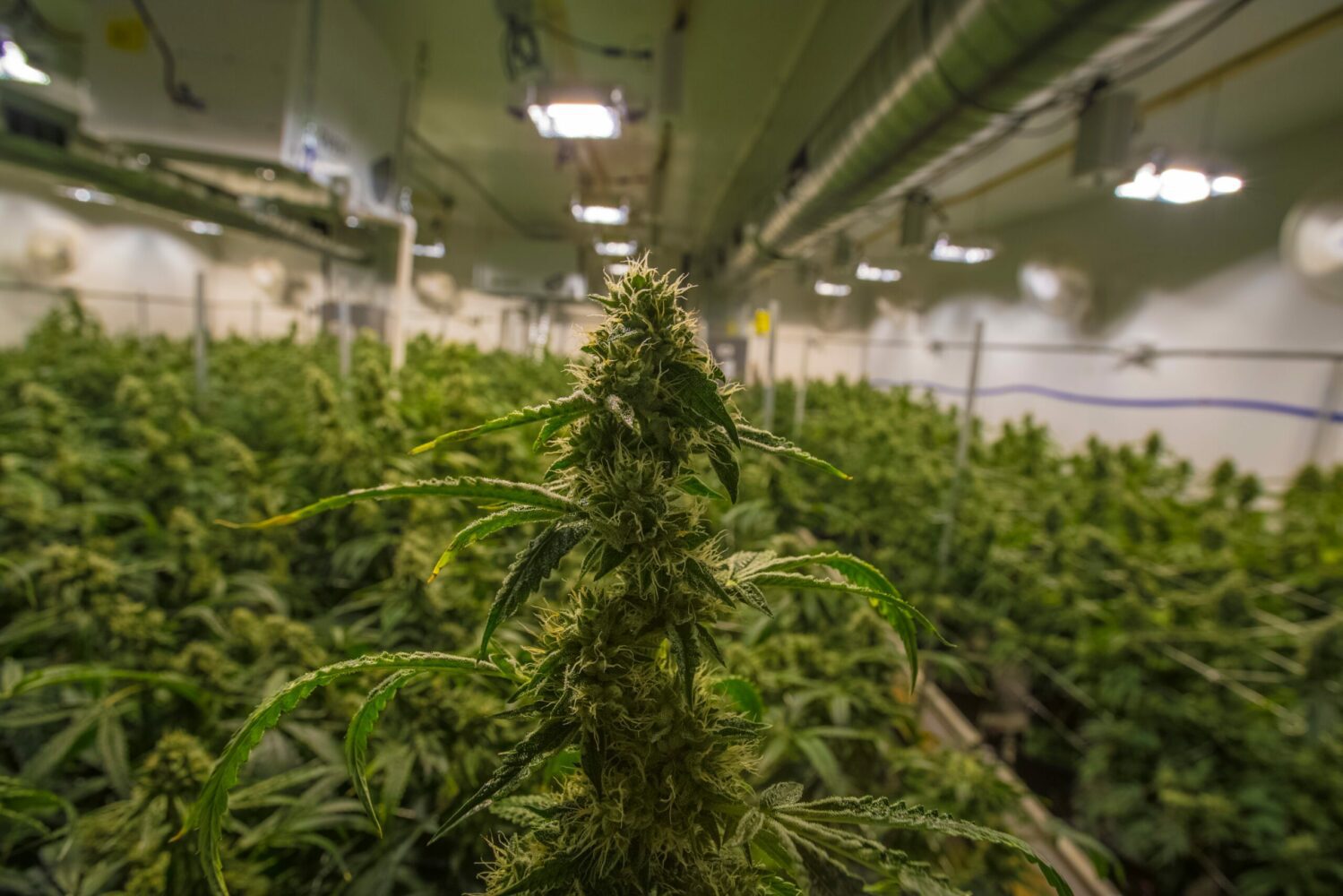 Expert Grow Room Flooring in Denver and The Front Range
General Industrial Flooring offers professional cannabis grow room flooring installations in Denver and across the Colorado Front Range.
General Industrial Flooring follows all FDA, USDA, EPA, ADA, and OSHA regulations. Give your marijuana grow room flooring the care it deserves.
Feel free to give us a call. We would be happy to discuss your project with you in detail and provide a competitive bid.