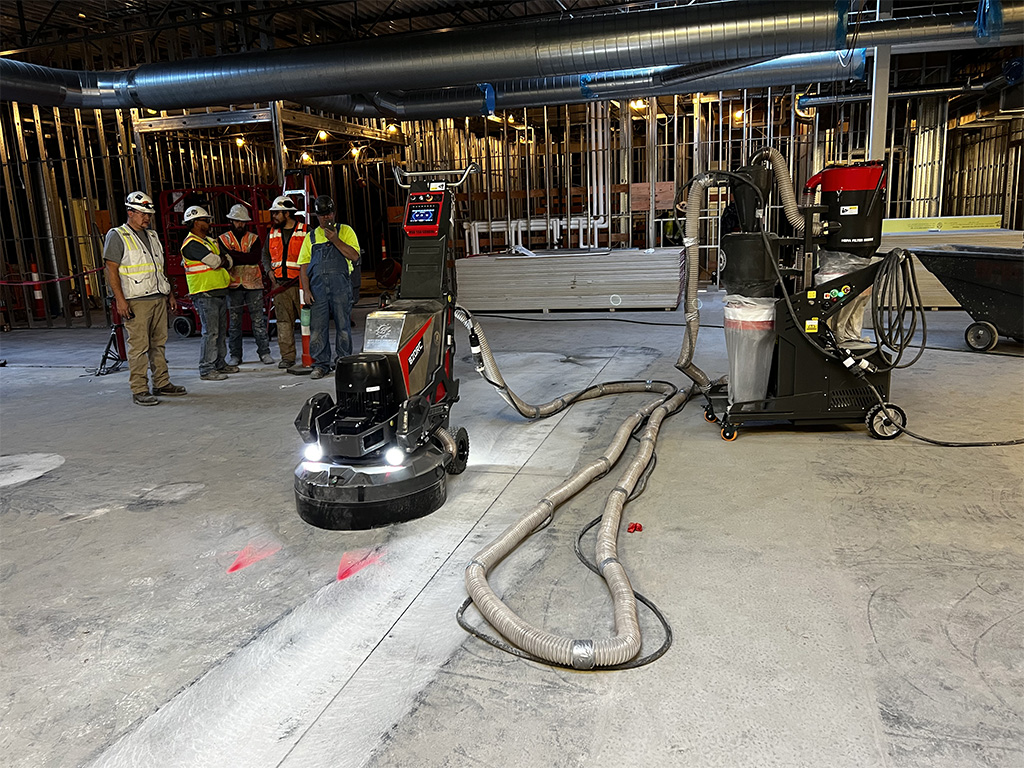 General industrial Flooring was founded in 1989. Since that time we have developed a reputation as a leader in quality, service, industry knowledge and experience while at the same time offering affordable prices.
We're located in Denver, CO but we will travel, usually within 100 miles of the Denver area, sometimes further.
We work with many of the best known general contractors and flooring contractors throughout Colorado. In addition, we work directly with public and private companies too.
We almost exclusively service industrial and commercial customers. On rare occasions, we'll accept some larger residential projects as well. 
We Believe In:
Being Responsive
We try very hard to pick up the phone when it rings during our business hours and return phone calls the next day if you reach us after hours. Sometimes if we're on the other line or at a jobsite, it's not possible, but we'll get back to you quickly.
We work hard to respond to emails promptly too.
If we haven't responded to you in a reasonable time, please follow up with us. We hope you shouldn't have to very often.
Staying Organized
Your time is valuable and you probably prefer to not have to track us down for bids, submittals, clarifications etc. We try to be efficient in our communications and get you what you need, when you need it.
Being Friendly and Having Fun
We do important work and we know you do too. But we try to have some fun with our professional relationships at the same time.
Being Efficient
Everyone is busy, so we try to save you some time by working through plans, specs, pictures and/or details of your project over the phone and email. For those jobs that require getting eyes on it, we try to make ourselves available to meet with you at job sites within a day or two, or sometimes even the same day if we can get away from a project.
Doing High Quality Work
We wouldn't be where we are if it wasn't for the exceptional quality of work we have become known for. You can expect the quality of your work to be excellent. If there are quality issues along the way, or after the job is completed, we'll work with you to resolve them. 
Commercial and Industrial Focus
Unlike many of our competitors, our focus is solely on industrial and commercial markets. From restaurant kitchens, to breweries, warehouses, medical clinics, manufacturing, retail and beyond.
If you are in the market for commercial or industrial epoxy flooring and specialty coatings or have concrete restoration needs, we can help. 
We have the capacity to handle projects of all scopes and sizes. From 500 square feet to over 100,000, we're well equipped to tackle projects large and small.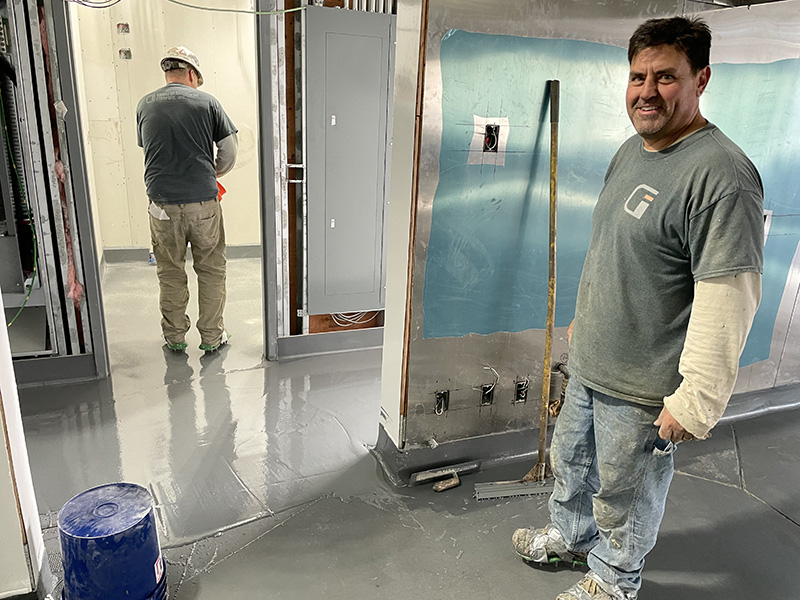 Request a Quote or Learn More
If you'd like to request a quote or learn more about our services, please connect with us. We look forward to working with you.