Civic and Institutional Flooring in Denver
Expert Installation of Durable and Reliable Epoxy Flooring Solutions
Epoxy Flooring for Civic and Institutional Facilities
Installing epoxy resin flooring is a common flooring solution for most civic and institutional buildings. Commercial and industrial buildings experience high traffic and need resilient and attractive flooring solutions.
For example, civic buildings have a lot of moving parts such as carts, chairs, and people. Below are examples of epoxy specialties. 
There are a few things to consider when coating floors. Below are variables layers of epoxy can provide.
Appealing colors and textures can be added to epoxy resin layers to make the flooring stand ou
Epoxy floor systems are highly cleanable and easy to clean with hot water and/or steam making them easy to maintain
Properly applied epoxy adhesives can handle wet and dry environments
Installing epoxy flooring, if done properly, will be non-porous and crack free
Smooth surfaces become hazardous in wet conditions. Skid resistant epoxy coatings will prevent accidents
Epoxy floor coating systems have moisture and chemical resistant properties that protect against solvents and acids.
Epoxy Choices
Solid Epoxy Flooring
A solid color epoxy installed on a concrete slab
Flake Epoxy Flooring
Acrylic chip flakes are added to a solid epoxy for texture and to approve appearance
Metallic Epoxy Flooring
Metallic epoxy pigment is added into the solid epoxy giving it pearlescent texture
Quartz Epoxy Flooring
This is the most dynamic epoxy type. Quartz epoxy is used to create a carpet like texture with infinite color combinations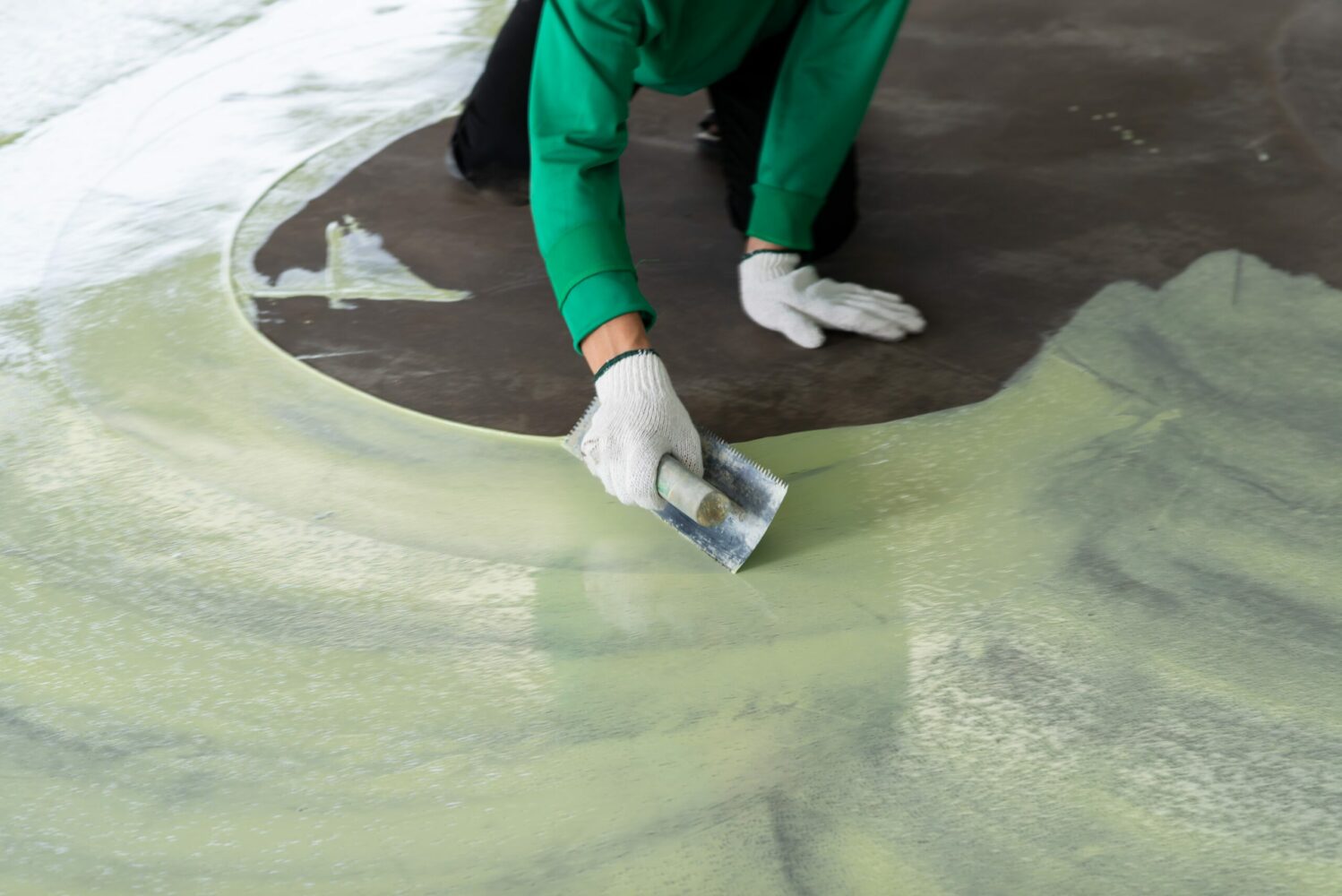 Urethane Cement Flooring
Urethane cement is another great flooring option for certain civic and institutional buildings. Most importantly, this is a long-lasting, highly durable solution for commercial floors.
Strong
Urethane cement offers high performance and durability. In other words, it's able to handle wear and tear of an environment with a higher demanding surface.
Easily Installed
Urethane cement has a quick floor installation process and cure time. It is applied directly on top of concrete without the need for primer or a topcoat. 
Chemical, Moisture, and Temperature Resistance
Urethane cement will not corrode easily against chemicals, acid stains, and high temperatures.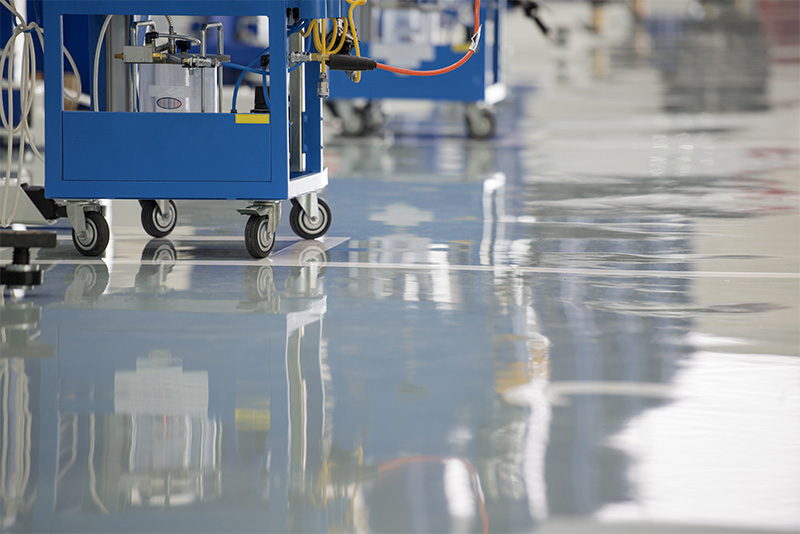 Polished Concrete Flooring for Civic Buildings
Polished concrete is another attractive option that can be used for civic or institutional buildings where appearance is the priority. In short, concrete can be polished from a dull shine to a highly reflective surface. Similarly, floors that don't require that high-shine pop can still benefit from a grind and seal.
Skid and Slip Resistant
While polished concrete looks as smooth as glass it's incredibly slip and skid resistant. That is to say, you will not have to worry about minor slipping accidents.
Low Maintenance and Affordable
Maintenance for polished concrete involves simple, daily mopping with a neutral cleaner. Furthermore, the polished shine is mostly maintained with daily cleanings and infrequent polishing.
Durable
Concrete is highly durable to begin with. However, to increase durability, a densifier is applied. This strengthens the concrete well beyond that of untreated concrete. It also makes the concrete polish better.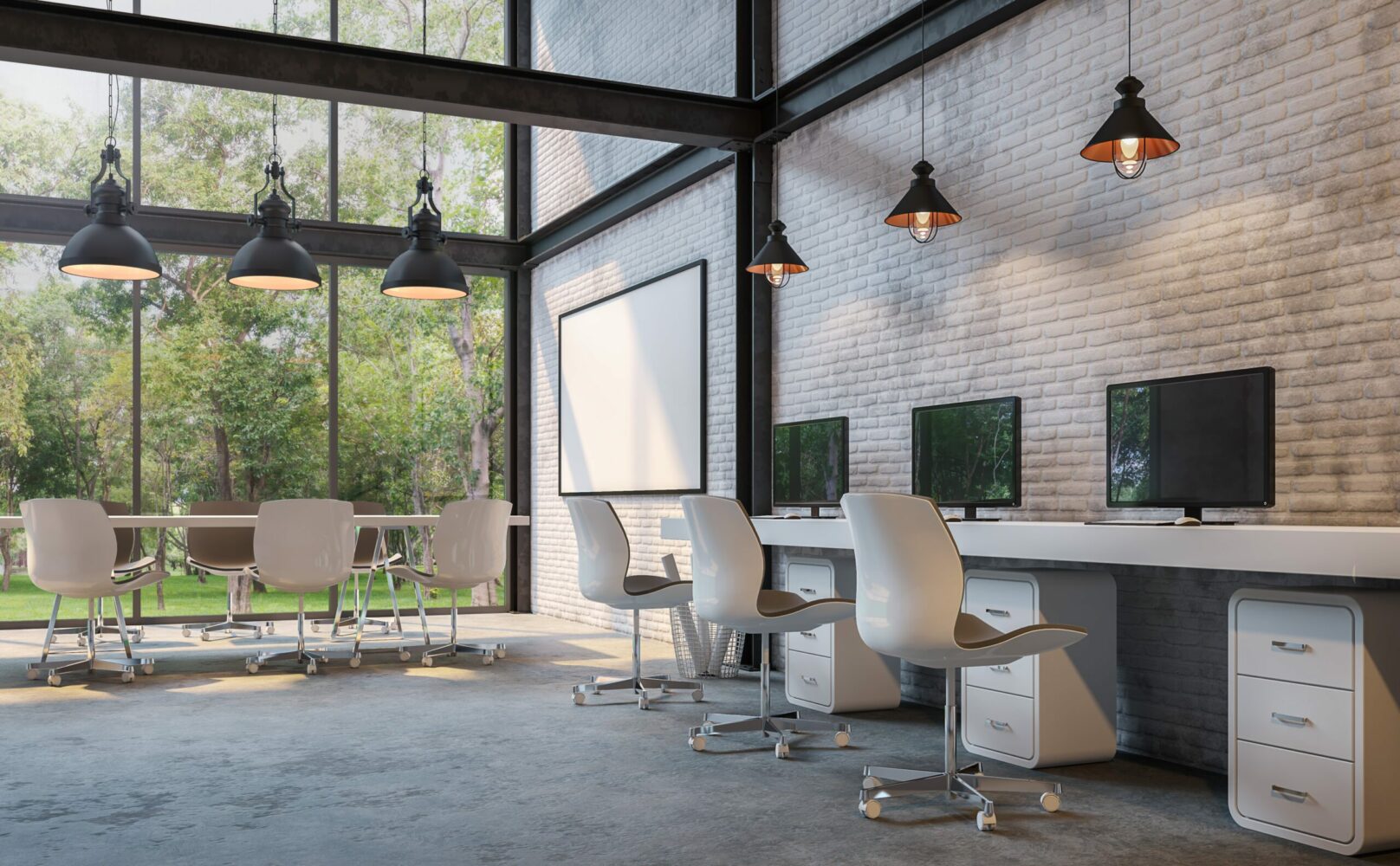 Examples of Civic and Institutional Buildings We Serve: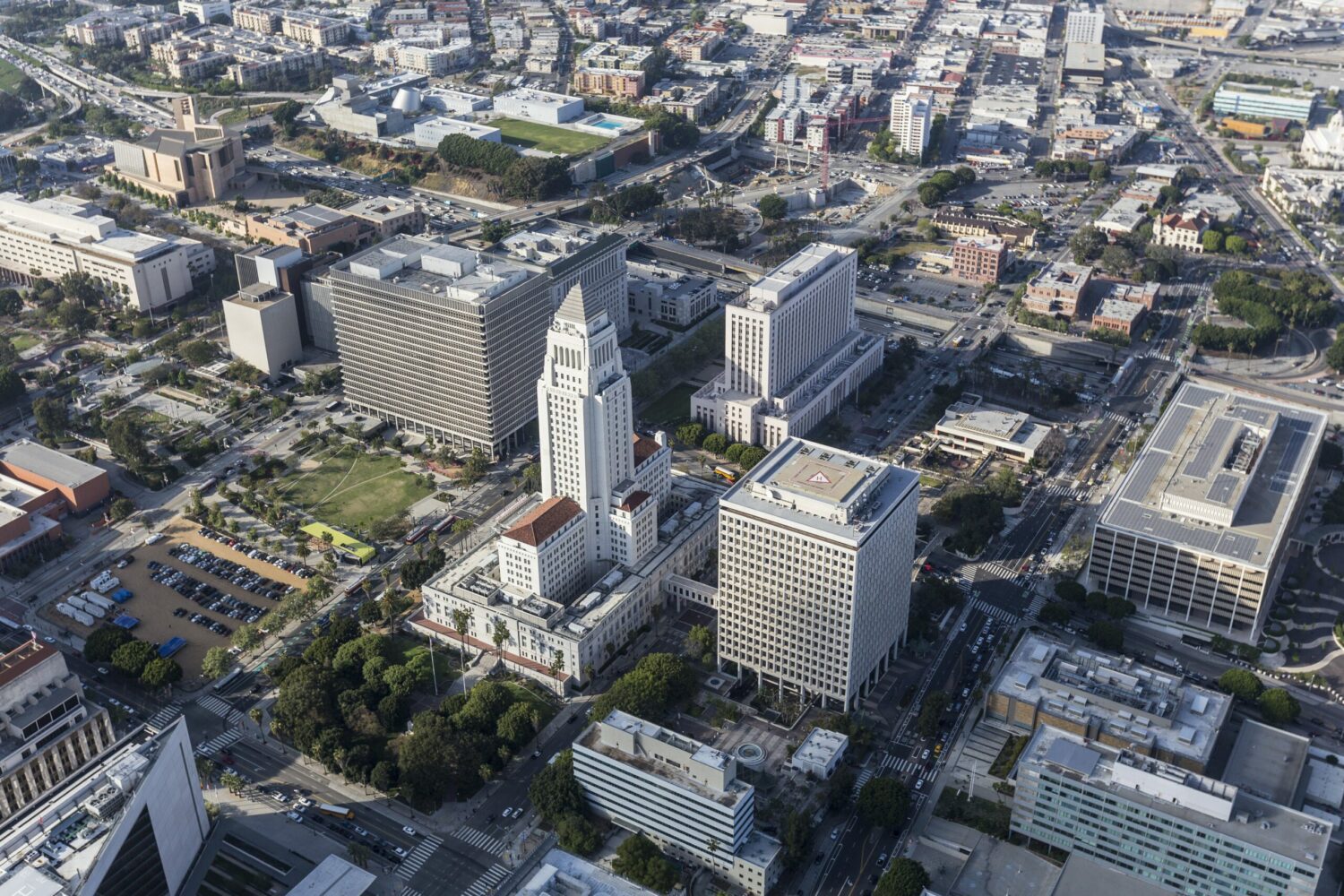 Professional Civic and Institutional Flooring Solutions in Denver, CO
General Industrial Flooring offers expert flooring for all types of civic and institutional buildings in and around Denver. We've been servicing businesses since 1989 with exceptional work. In short, we are Denver's best option for all flooring installations.
We are open to consult with you about your projects specific needs. Additionally, General Industrial Flooring works with general contractors and private owners alike. Feel free to give us a call to speak about your project in greater detail. We will provide you our expertise and a competitive bid.