Retail Epoxy and Polished Concrete Flooring
Attractive and Simple Retail Flooring Installations for Denver's Retail Businesses
Retail Epoxy Flooring
Retail stores demand pleasing aesthetics to turn products. Epoxy flooring is meant to do just that. Epoxy is an easy to clean and quick to install floor coating giving any retail shop a visual, eye catching pop. Epoxy resin is a simple solution and comes in a variety of finishes.
Why epoxy flooring over vinyl or hardwood flooring?
It's true, vinyl and hardwood are both aesthetically pleasing options for retail flooring. So why choose epoxy? Vinyl and hardwood are both easily damaged, especially in high traffic areas such as retail spaces. Vacuum cleaners, clothing racks, wheeled carts, chair and table legs, and foot traffic all scratch and damage vinyl and hardwood. 
Epoxy, on the other hand, is much easier to clean and can withstand impacts and everyday use. This smooth, non-porous surface can be mopped, vacuumed, and cleaned with no risk of damaging or staining. 
Give your flooring an aesthetic pop
Epoxy has a variety of finishes to match whichever esthetic your retail shop demands! Quartz, colored quartz, vinyl chips, and metallic epoxy pigment all give different textures to the epoxy coating to make your floors stick out. General Industrial Flooring even offers gravel epoxy which allows for intricate designs, such as a logo, to be implemented in your flooring. 
Is Epoxy Flooring Right For Your Business?
Choosing a flooring is a high dollar commitment and making the right choice can be difficult. Below are a few reasons to consider choosing epoxy resin for your flooring.
Epoxy resin is popular in grocery stores, department stores, and malls
Whether you want a solid color or a texture surface epoxy resin has a solution
Decorate your flooring with colored quartz sand, vinyl chips or metallic pigments
Epoxy flooring is a long lasting solution without much upkeep
One of the least expensive options when it comes to resinous flooring
Quick and easy installation
The high floss finishes gives a vibrant look to a retail setting
Cleanable and easily maintained against wear and tear
Resistant to water and other liquids 
Skid resistant final coating options available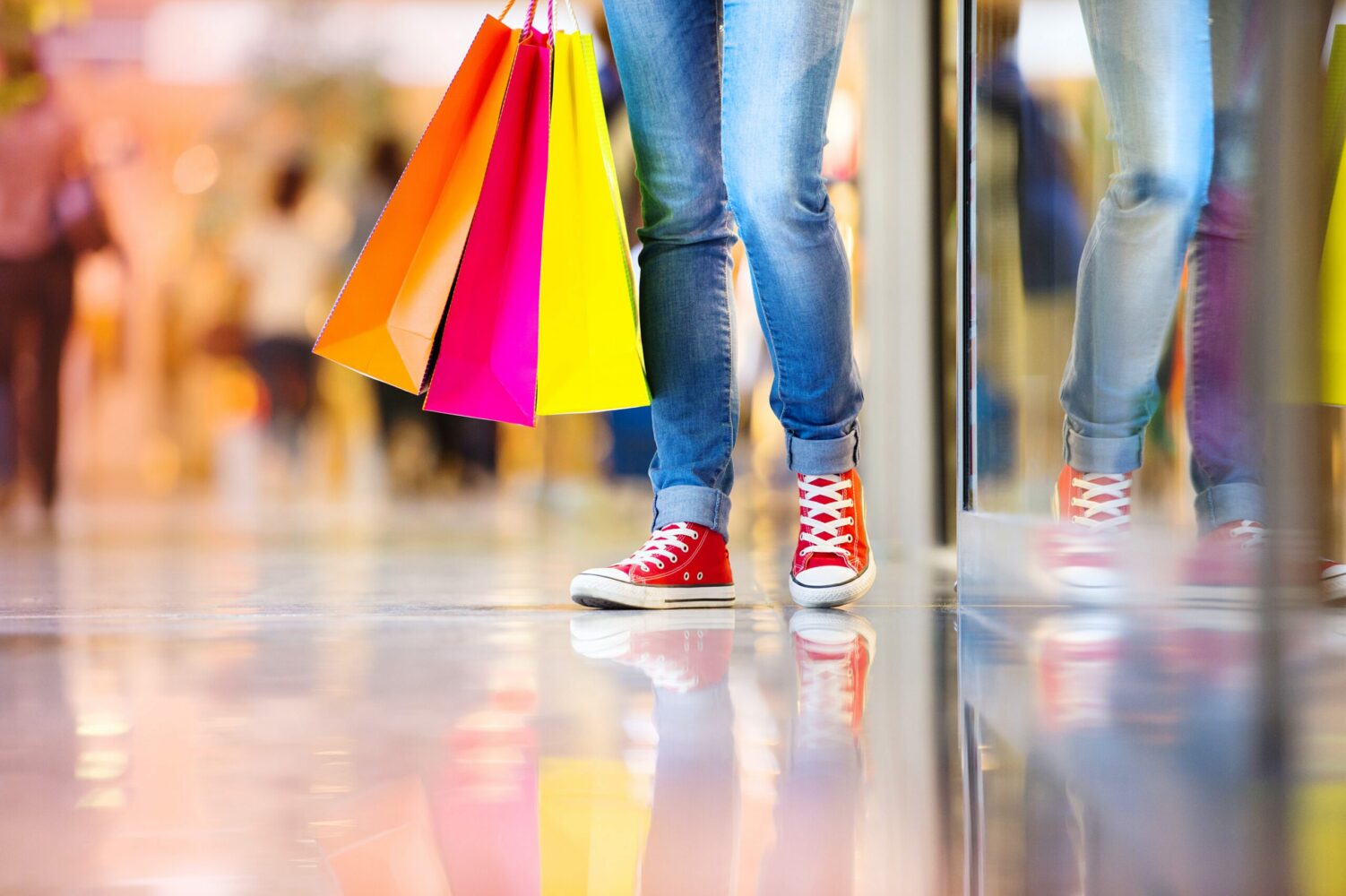 Polished Concrete for Retail Floors
Polished concrete is another option that provides an attractive floor for a retail store. Polished concrete can be finely polished into a highly-reflective, nearly mirror finish. Like epoxy, polished concrete is a simple, elegant, easily maintained flooring solution for a retail space.
Skid and Slip Resistant
While this flooring may look smooth and slipper, it is actually incredibly durable and slip resistant
Easily Maintained
Daily mopping with a neutral cleaner is the only thing needed to maintain polished concrete. If cracks or gaps begin to show, we can easily fill and polish over them with little to no effort.
Tough and Long Lasting
Concrete, by nature, is an incredibly durable surface. However, to make it even stronger, we use a densifier during the polishing process. This gives the concrete extra durability to ensure long lasting strength.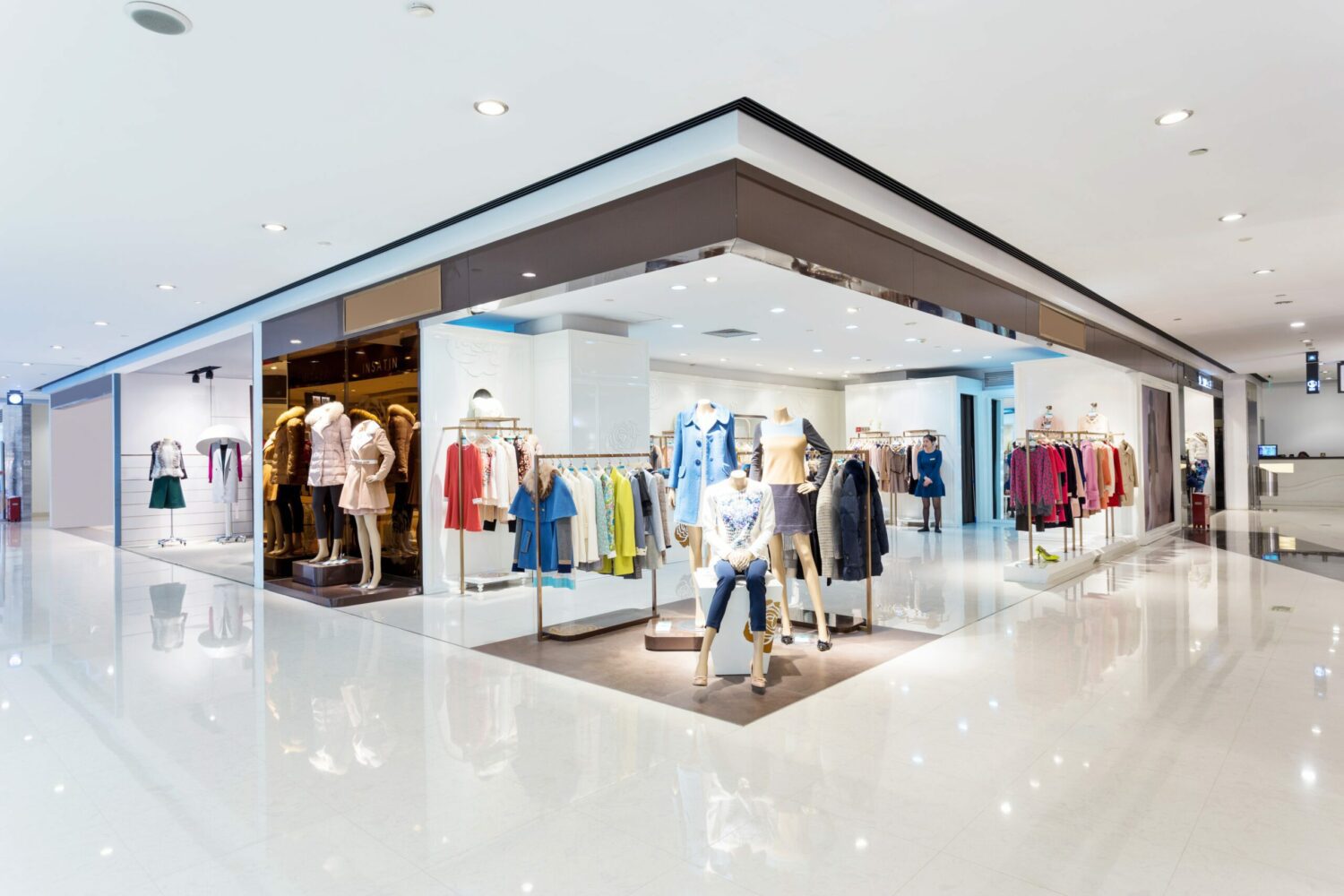 Expert Retail Epoxy and Polished Concrete Flooring in Denver, CO.
General Industrial Flooring has serviced businesses in and around the Denver area since 1989. With an extensive amount of experience, consulting on and installing floors for businesses of all kinds.
Our aim is to help you with any of your flooring needs. We work with business owners directly as well as general contractors on existing or brand new projects. Give us a call or send us an email to discuss the specifics of your project.