Epoxy Flooring Denver
Expert Epoxy Floor Installation for Commercial and Industrial Applications 
Industrial and Commercial Epoxy Floors in Denver
Since 1989, General Industrial Flooring has been recognized as a leader in Epoxy flooring for commercial and industrial applications. We build floors that are built to last and withstand the wear and tear of commercial and industrial environments.
You've seen our work all over town in restaurants, retail spaces, offices, clinics, auto dealerships and more. However, we also install epoxy floor systems in just as many places that most people probably haven't been.  Warehouses, manufacturing, industrial facilities, distribution centers and more.
General Industrial Flooring is there when your business needs a high quality, durable commercial or industrial grade epoxy floor.  We'll help you choose the right flooring solution for your application as well as to expertly install it.
Why Epoxy Flooring Is Right For Your Business
Variety of applications in many industries

Can be installed either as solid color or decorative epoxy

Compatible with colored quartz sand, vinyl chips or metallic pigments to adjust appearance

Durable, long lasting flooring choice

Typically a lower cost option than other resinous flooring

Can be installed with fewer/more layers depending on specifications and budget requirements

High gloss surface increases brightness

Easy to clean, sanitize and maintain

Water, chemical, bacteria resistant

Meets / exceeds environmental and safety standards

Adjustable amount of slip resistance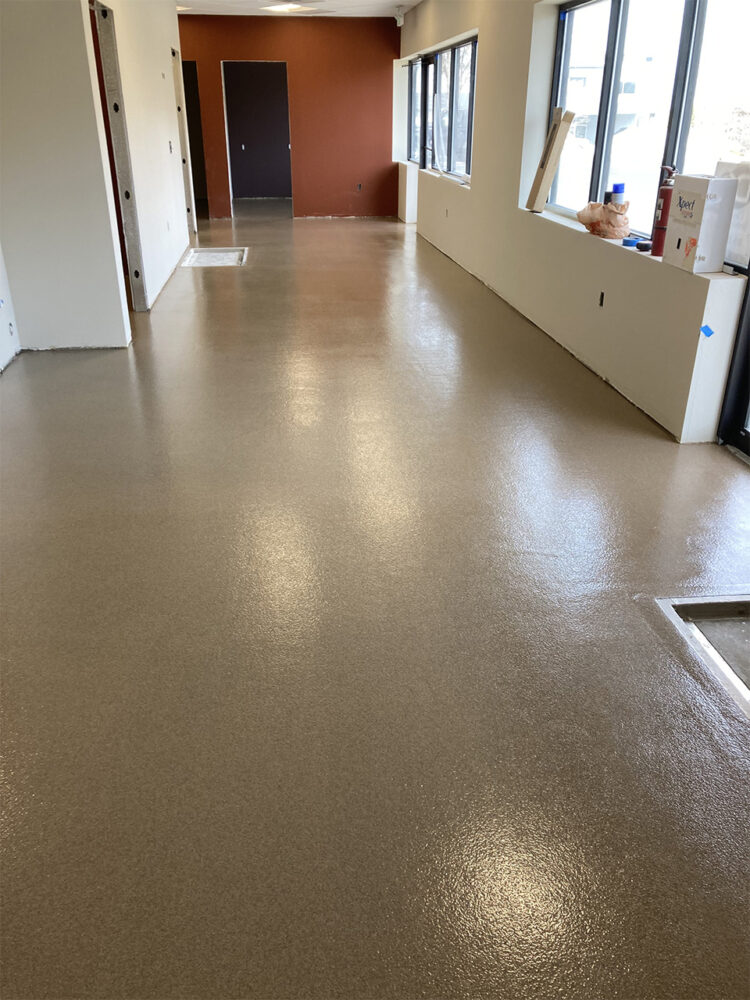 Experienced Denver Colorado Based Professional Epoxy Installers
Our team is comprised of seasoned epoxy installation pros. Our supervisors have been installing epoxy coatings systems for decades. We also have deep expertise in all things concrete flooring including surface prep to ensure proper adhesion.
Because of this, we're the frequent choice for epoxy installations and repairs in high priority environments. We're selected for work in clean rooms, sensitive manufacturing facilities, and other environments where coating failure is not an option. 
Deep Industry Knowledge
We're also experts in product lines from many vendors as well as in application of technical coatings. These can include specific applications like electrostatic discharge coatings, specialty coatings that resist certain chemicals, or have waterproof characteristics.
Trust our industry expertise to advise you on the right product choice for your specific application.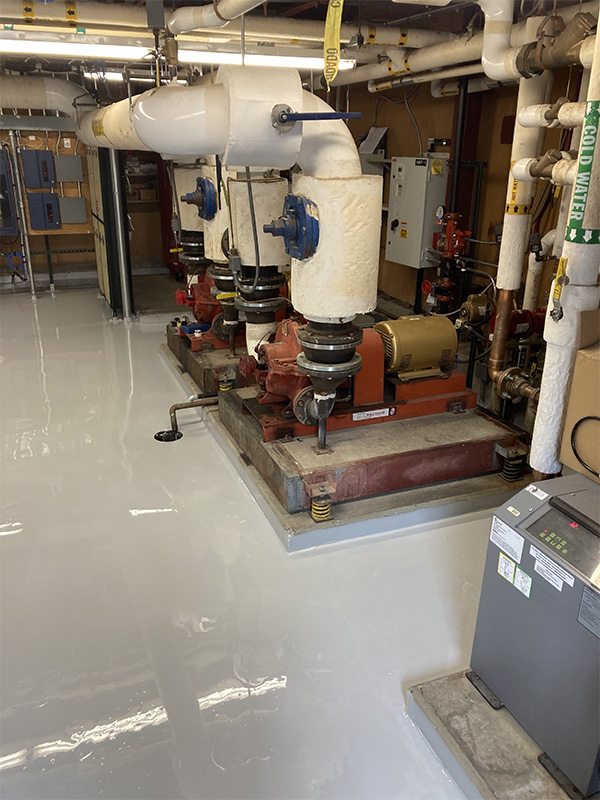 Typical Epoxy Flooring Applications
Retail
Manufacturing
Restaurants
Hospitals
Warehouses
And more…
Epoxy Floor Installation Process
After we have selected the proper epoxy flooring solution for your project, we get to work.
Surface Prep
We use large industrial grinders as well as hand grinders and HEPA vacuums to initially prepare the surface. 
Next we typically use a shot blaster to further prepare the surface.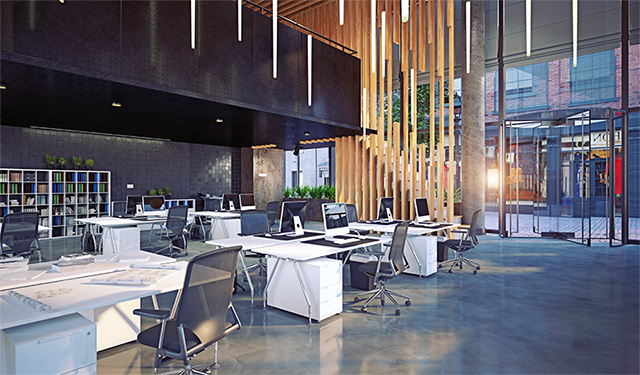 Epoxy Floor Coats
Once the surface is cleaned, we put down a first coat. This usually is an epoxy primer coat and/or a waterproofing coat as required by the project.
Depending on your project and budget, we then apply one or two "grout" mid coats.
Here, we typically broadcast aggregate into these coats. This builds the thickness of the floor, adds durability and creates non-slip characteristics of your choosing. 
Decorative Epoxy Floor Choices
If it's a decorative floor, we can broadcast different aggregate (colored quartz, vinyl chips, metallic pigment etc.). Doing this allows us to modify the appearance of the floor in countless ways.
Top Coat
Finally, we install a top coat specific to your requirements and needs. This top coat could be another epoxy coat, a polyaspartic coat, an ESD specific top coat or other application. Whatever it is, rest assured that we'll provide the right solution for your project.
Expert Industrial and Commercial Denver Epoxy Flooring
General Industrial Flooring is a recognized expert in resinous flooring of all kinds. We don't just work with epoxies. We also install Urethane Cement floors, Polyaspartic Floors and other coatings. Additionally, we offer concrete grinding and sealing as well as concrete polishing services.
If you're not sure what kind of floor you need, don't worry, we can help.
We have flooring options to meet all kinds of budgets and all kinds of different specifications. Our vendor list is long and so is the number of jobs we've done. There is a good chance we have experience whatever products you can throw at us.
We look forward to consulting with you and helping you with your next project.