Brewery Epoxy Flooring in Denver
Reliable and Cost Effective Resinous Flooring Solutions With Fast Professional Installation
Brewery Flooring Essentials
Breweries are a demanding environment and require a tough brewery floor plan. For instance, they have a lot of moving parts no matter how big or small the operation. Each element in a brewery is designed to ensure quality craftsmanship.
There are a few choices when it comes to coating your brewery floors. Whichever option you do choose, here are a couple things to consider when deciding.
Brewery floors requires moisture and chemical resistance to protect against everyday wear and tear in a brewery. In an environment with so many chemicals floors need to be durable in order to last. 
Brewing processes foster plenty of bacteria growth and other harmful organisms that could contaminate your product. It's essential to install antimicrobial flooring to protect against unwanted growth. They should be highly cleanable and able to be cleaned with hot water and/or steam.
Floor coating should handle both wet environments – brewing and bottling areas – and dry environments – bar/tasting and storage areas.
The right flooring will be non-porous and crack free, essential to a hygienic workspace. When gaps and cracks do happen, the floor should be able to handle quick and easy repairs.
Smooth surfaces become hazardous in wet conditions. Skid resistant brewery floors will prevent slips, falls, and other accidents.
Brewery Urethane Cement Flooring
When it comes top grade brewery floors, the go to solution is urethane cement. This long-lasting, high quality coating is the most popular option for commercial breweries.
Durable
Strong enough to handle a high demanding environment with everyday wear and tear
Easily Maintained
Cover any gaps or cracks to prevent bacteria or other harmful organisms to grow
Chemical and Moisture Resistance
Urethane cement will protect against typical moisture and chemicals in a brewery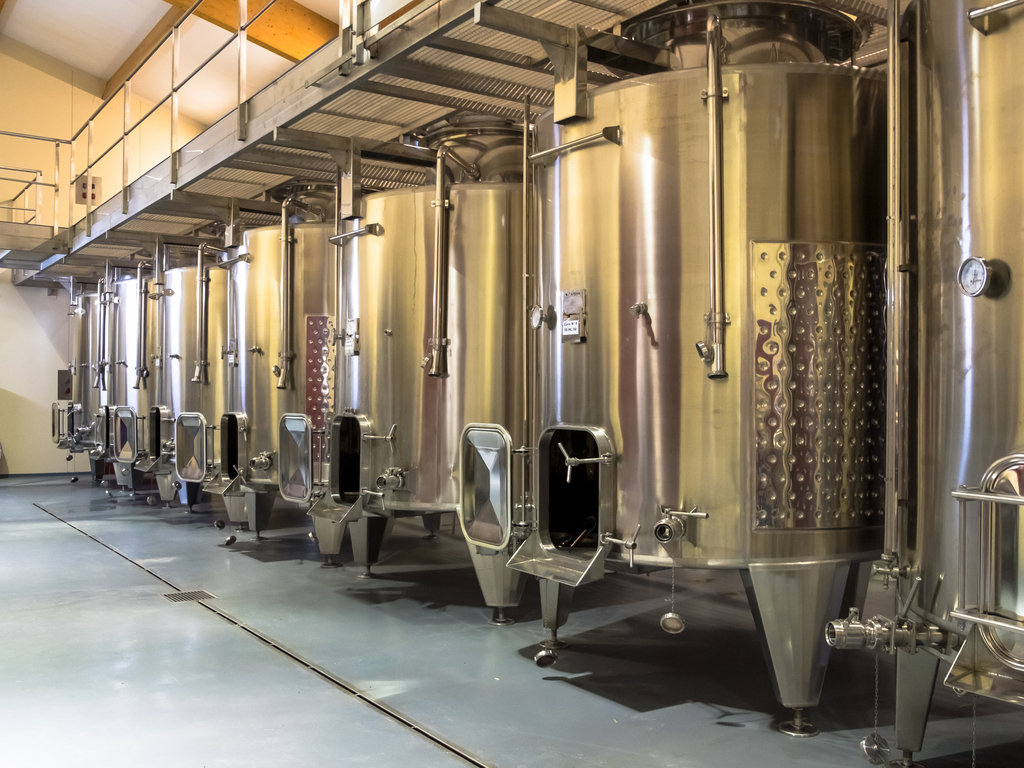 High Quality, Long Lasting, Extremely Hygienic Solution
Maintaining a functional workspace is essential to productivity. Urethane flooring has a high resistance to chemicals and acid stains keeping your brewing space clean. In addition, urethane cement can handle various temperature and moisture levels typically found in breweries.
Breweries consist of heavy equipment and high traffic areas. Urethane coating will protect the concrete surface against everyday wear and tear. Moreover, urethane flooring is an extremely high quality solution that takes time to install yet lasts for a long time.
Urethane floor coating creates a skid resistant surface because of its non-porous properties. Unlike polished concrete flooring, we incorporate quartz sand and/or vinyl flakes to add grip and texture. In other words, this helps to prevent slips, falls, and other accidents. 
The floor surface makes them easy to clean any spills or excess liquids straight into the slot drains. Installation of urethane flooring, if done properly, will last you a long time. Call General Industrial Flooring and we'll get the job done.
Brewery Epoxy Flooring
Epoxy floor coating is a great option if you have a public space such as a bar or tasting room. In short, epoxy floors are more aesthetically appealing and are highly affordable. 
Public Space
A bar or tasting room might require a more aesthetically pleasing coating. Give your clients a comfortable experience while they sip your finest crafts. That is to say, leave the urethane coating for the brewing space in the back.
Affordable
Epoxy flooring is the most popular, all around flooring because of the accessibility.
Easy to Install
These adhesive floors consist of thick layers of epoxy that make for a quick installation. For instance, epoxy layers create a fairly durable surface to protect against mild damage. Because of the nature of resin, it does require repair or replacement every few years.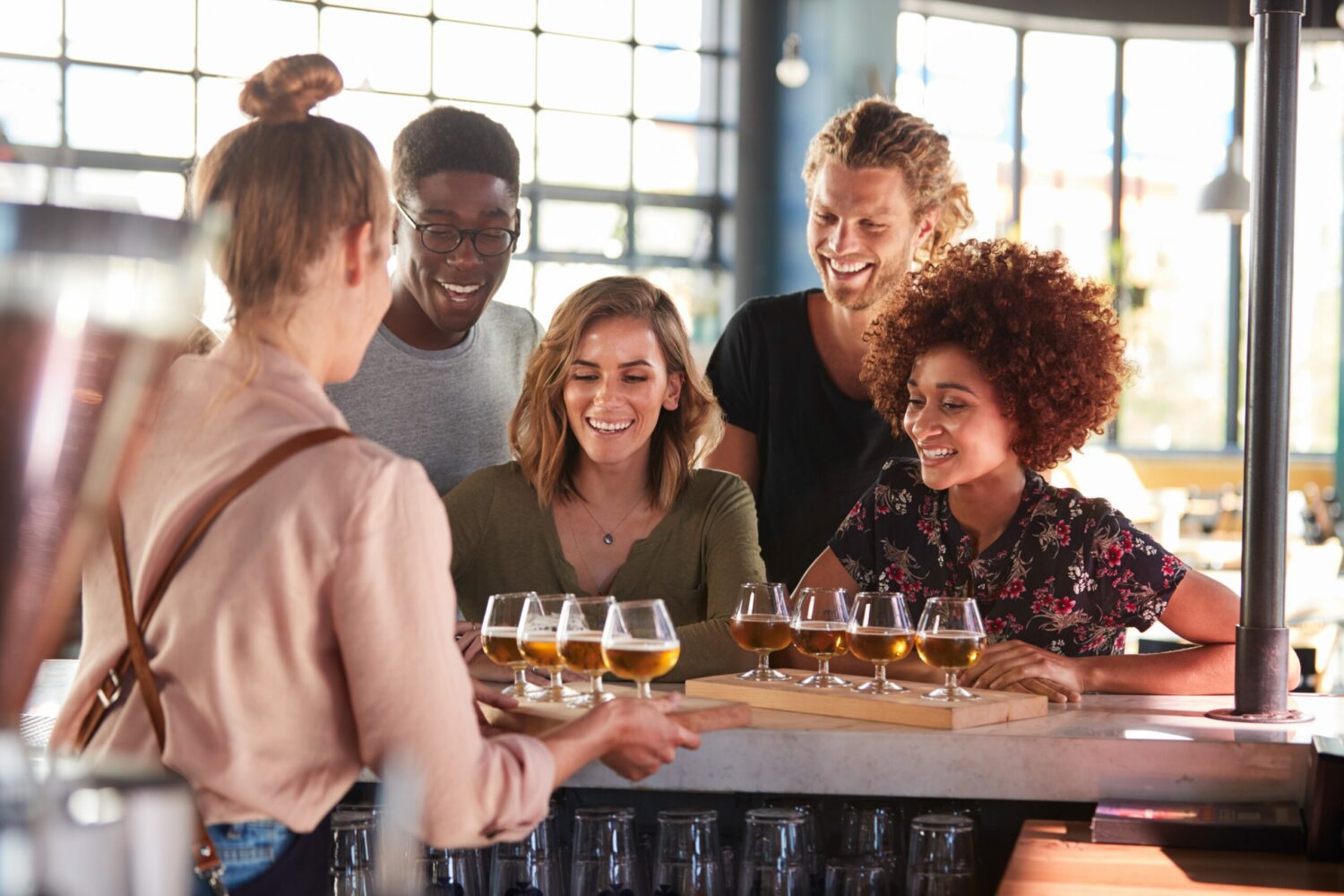 Variations of Epoxy Floors
Solid Epoxy Flooring
A simple and solid color coating system spread on top of a concrete floor
Flake Epoxy Flooring
Flake is a more stylized floor option. Acrylic chips and flakes are added to the solid epoxy to give it a bit of character
Metallic Epoxy Flooring
Similar to the flake epoxy flooring, metallic epoxy flooring uses pigment additive mixed into solid epoxy to give it a pearlescent or metallic texture
Quartz Epoxy Flooring
Quartz epoxy flooring is the most decorative of the epoxy types. It fully covers the floor, making an almost carpet like colored appearance.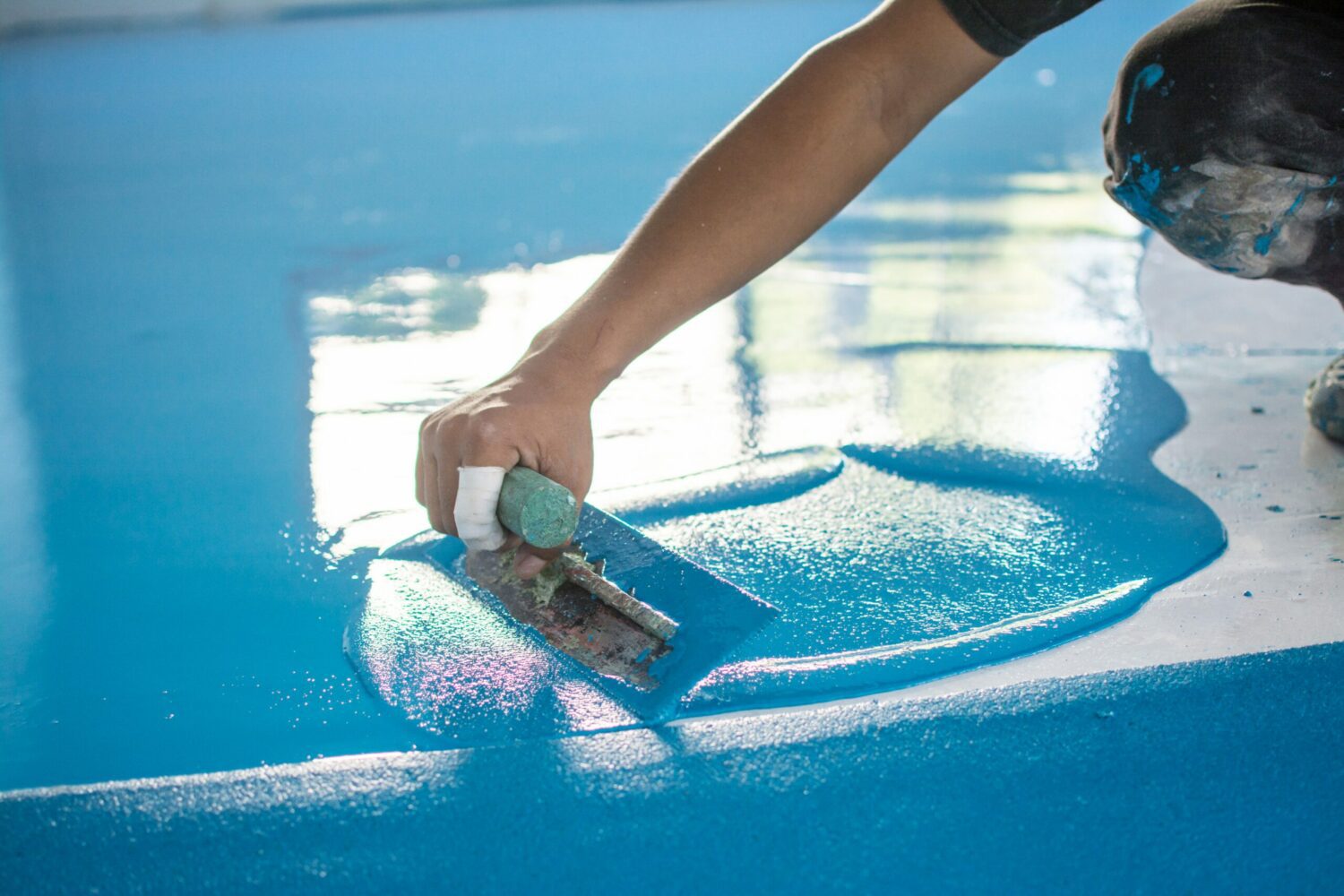 Expert Brewery Epoxy and Urethane Flooring in Denver and The Front Range
General Industrial Flooring offers professional brewery flooring installations for commercial breweries in Denver and across the Colorado Front Range.
Brewers understand how much care is put into making the perfect beer. General Industrial Flooring puts the same care into our flooring.
We welcome the opportunity to discuss your project with you and provide a competitive bid.